In this post we are looking back how WooCommerce became the dominating eCommerce solution built on top of WordPress.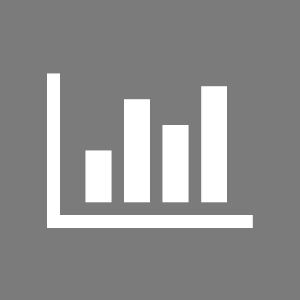 Back in 2011 very few people were using WordPress for eCommerce and any type of true functionality of WordPress for anything relating to eCommerce seemed to be in the distant future.
In fact, the most popular extension for WordPress at the time was JigoShop which only had a total of 14,000 downloads.
Everything changed in August 2011 when the WordPress Theme developing company WooThemes hired Jigoshop's lead developer, Mike Jolley and designer James Koster to fork Jigoshop into WooCommerce.
Comparing the number of downloads that JigoShop had in 2011 with the 1.5 million downloads that WooCommerce currently has, it is easy to see that not only did WooCommerce bring users interested in eCommerce to WordPress, but also that WooCommerce is easily the most popular WordPress plugin specifically designed for eCommerce.
As it stands, WooCommerce has been a major force in moving eCommerce forward. An incredibly community-centered momentum around this plugin is providing ever-increasing simple integration of all aspects of setting up an enterprise – from marketing, payment, inventory, shipping, taxes to strategic planning.
In order to efficiently review the incredible rise of WooCommerce, it pays off to take a closer look at some of the statistics from builtwith.com. Builtwith gives users a look inside how current website technologies are used all over the world, as well as historical developments.
By searching for the overall number of WooCommerce plugins that have been installed, we were able to gather that there have been more than 161,000 installations.
When compared with popular services such as Magento and OpenCart which each have 170,000 installations, it is clear that WooCommerce has not only become the number one eCommerce Plugin for WordPress but also a huge factor in the eCommerce market.
In addition to the large number of installs, in the past 25 months WooCommerce has been used in over 170,000 sites.
This is mainly due to the major leaps in development beginning 11 months ago, as the overall functionality of the extension was increased and the popularity of the plugin grew tremendously.
Beginning in December of 2013, the leaps forward made by WooCommerce began to completely obliterate any competitive plugins designed for the same purpose.
As the other extensions begin to fade away, WooCommerce has grown 150% every year consecutively. These increases show absolutely no sign of slowing down.
But what makes WooCommerce so popular?
First of all: WooCommerce is a free and open source plugin for WordPress that can be downloaded directly from the WordPress Plugin Repository.
WooCommerce is licensed under the GPL (Gnu Public License) and may be 4 laws. In addition to this all kinds of Premium WooCommerce extensions have been developed by WooThemes and 3rd party Developers that easily allow the creation of almost any kind of eCommerce Website.
The downside?
The fees for support licenses for WooCommerce Extensions quickly add up to a couple of thousand US$ per year. That's why GPLDL offers the most popular WooCommerce Extensions as free downloads to our members.