At GPLDL we believe in Free Software and enjoy sharing the things we care about.
We are striving to add our share to the future of a free society by making the world's best GPL-licensed Premium WordPress Themes & Plugins and WooCommerce Extensions & Themes available for everyone!
Study, modify, share and use the WordPress items available at GPLDL to create something great - may it be a professional blog to share your content and views with the world, an e-commerce shop to start an online business or a social network for your school or community to bring people together.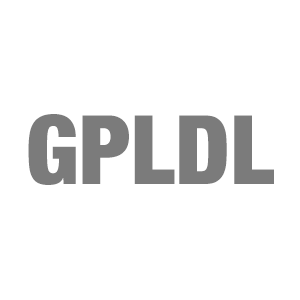 What are WordPress and the GPL?
WordPress is a content management system (CMS) based on PHP and MySQL featuring a plugin architecture and a template system.
In recent years WordPress has become the dominating blogging and content management system powering Internet Websites. WordPress accounts for more than 23% of the top 10 million websites as of August 2013 and is in total used at more than 60 million websites.
"WordPress is Free and Open source software, built by a distributed community of mostly volunteer developers from around the world. WordPress comes with some awesome, worldview-changing rights courtesy of its license the GPL." (WordPress Codex).
The General Public License (GPL) declares WordPress as Free Software and grants the program's users these four essential freedoms:
Unfortunately not all WordPress Plugins and Themes are released for free download.
Some of the most popular WordPress item have become essential for almost any WordPress website and are only available as "Premium WordPress Plugins" or "Premium WordPress Themes" from the developers' sites coupled with paid support licenses.
The costs for purchasing support licenses to maintain a single WordPress Website with numerous "Premium WordPress Plugins" and "Premium WordPress Themes" can easily add up to a couple of thousand dollars per year, even when users actually do not need any support.
At GPLDL we felt that releasing "Premium WordPress Plugins" and "Premium WordPress Themes" only to people who purchase support licenses constrains the dissemination of GPL-licensed software. So we decided to break up these expensive packages by providing the exact code available from the developers for download at GPLDL.
That's why we set up GPLDL as a club - legally sharing hundreds of Premium GPL-licensed WordPress items with our members. That gives all of our members access to the code they actually need by removing the developer's support they are otherwise forced to pay for.
In short: At GPLDL you can download the WordPress Products coded by developers such as WooThemes, iThemes, Gravity Forms, Obox Themes, WPML, WPMU DEV, Elmastudio, Graph Paper Press, AppThemes, Elegant Themes and others but without the developer's support.
Your GPLDL membership gives you access to a wide range of Premium WordPress Items that would otherwise require you to purchase support licenses priced at tens of thousands of USD. Future updates and even new additions to the GPLDL repository are included in your membership.
But that's just the beginning. We are not only constantly growing the lineup we have on offer for our members but also plan on other great features that will make it easier for our members to set up a fully featured Premium WordPress site with minimal effort.
Does that sound too good to be true? There is one "caveat": If you are a WordPress newbie requiring permanent first hand support from the developers, you should consider buying from the original author, since we cannot offer any support, besides our FAQ and the WordPress Tutorials at GPLDL. On the other hand, if you know your way around, you can essentially get all you need from GPLDL and save big time.
Any Questions, comments or suggestions?
If you have any questions about GPLDL, please have a look at our FAQ Page and do not hesitate to contact us.