Acceptance of Terms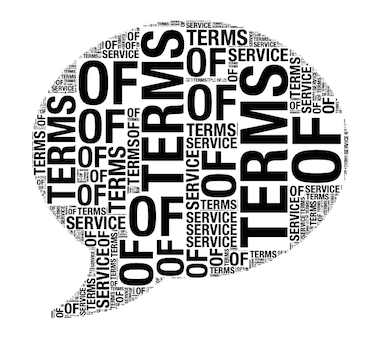 GPLDL.com ("Provider") provides a webservice that allows its users access to and download of information, data and software ("downloads") subject to the following Terms of Service ("TOS"). If you do not agree to the TOS, then you should not use the GPLDL.com website.
Access and Memberships
To access downloads at GPLDL.com, a membership with provider is required. The downloads provided are licensed under various licences, including but not limited to the General Public License (GNU License), proprietary split licenses or with specific copyrights.
The applicable license for each download can be found next to each product listing.
All other information, images, text, data etc. at GPLDL.com are copyrighted by provider and may not be reused without prior written permission of Provider.
Support
The downloads available at GPLDL.com are provided "as is",  with no implied warranty that they will function as you wish. There is no guarantee that they will be interoperable with other third party components. Provider will not provide support. Provider encourages members to assist each other with instructions, problem-solving, experience sharing and customizations-advice both on the provider's platform and in other forums and discussion boards.
If in-depth support from a developer is required you need to buy an additional support license for the specific product offered directly from the respective developer.
Provider's support is limited to support users with an active membership to access our webservices and downloads.
Updates
Users with an active membership will have access to the latest version of each download available in the applicable category/categories. Update frequency is largely dependent on availabilty of updates for provider and is up to provider's sole and absolute discretion. When a user's membership subscription expires, the user will not have access to further updates.
Accounts
Users will be required to create a membership-account to access downloads. Only one account is accepted per user. Each user is responsible for maintaining the confidentiality of login credentials and is not permitted to share and/or distribute their account login details. Users are fully responsible for all activities that occur under their account and agree to immediately notify provider of any unauthorized use of their account or any other breach of security. Provider will not be liable for any loss or damage arising from customer failure to comply with these terms. Provider requires all users to be 18 of age or older to sign up for a account. By creating an account a user represents that user is 18 years of age or older.
Delivery
After provider has confirmed the membership application, user account login information will be emailed to the email address provided during signup. This may take up to 30 minutes after purchase but usually happens within 5-10 minutes.
Account Termination and Suspension
Provider reserves the right to suspend and/or terminate any user account without notice, in its sole and absolute discretion.
Examples of reasons for termination include but are not limited to: 1) Abusive behavior and/or excessive negativity towards the provider staff and/or other users; 2) Repeated defamatory, malicious, and/or false statements including slander against provider, and/or attempts to persuade potential users from purchasing provider's products; 3) Promoting competitor products, contributing to software piracy, hacking, spamming, or other illegal acts; 4) Provider reasonably believes that your account has been compromised, shared with others, or for other security reasons.
Membership Changes
Provider reserves the right at any time to modify and/or discontinue all or parts of the downloads available at GPLDL.com with or without notice. Further, provider may add new downloads and/or services with or without notice.
Copyright Claims / DMCA Policy
Provider respects intellectual property rights. To send a copyright infringement notification to provider, you will need to send a written communication that includes substantially the following (please consult your legal counsel or see Section 512(c)(3) of the Digital Millennium Copyright Act to confirm these requirements):
A physical or electronic signature of a person authorized to act on behalf of the owner of an exclusive right that is allegedly infringed.
Identification of the copyrighted work claimed to have been infringed, or, if multiple copyrighted works are covered by a single notification, a list of such works.

Identification of the material that is claimed to be infringing or to be the subject of infringing activity and that is to be removed or access to which is to be disabled, and information reasonably sufficient to permit Provider to locate the material. Providing URLs in the body of an email is the best way to help us locate content quickly.
Information reasonably sufficient to permit Provider to contact the complaining party, such as an address, telephone number, and, if available, an electronic mail address at which the complaining party may be contacted.
A statement that the complaining party has a good faith belief that use of the material in the manner complained of is not authorized by the copyright owner, its agent, or the law.

A statement that the information in the notification is accurate, and under penalty of perjury, that the complaining party is authorized to act on behalf of the owner of an exclusive right that is allegedly infringed.
Indemnity
Users agree to indemnify and hold harmless provider and its affiliates, owners, officers, agents, and employees from any claim, suit or action arising from or related to the use of the services or downloads or violation of these terms, including any liability or expense arising from claims, losses, damages, suits, judgments, litigation costs and attorneys' fees.
Product Warranty
Provider does not provide any warranty.
OTHER THAN AS EXPRESSLY SET OUT IN THESE TERMS OR ADDITIONAL TERMS, NEITHER PROVIDER NOR ITS SUPPLIERS OR DISTRIBUTORS MAKE ANY SPECIFIC PROMISES ABOUT ITS GOODS OR SERVICES. FOR EXAMPLE, PROVIDER DOES NOT MAKE ANY COMMITMENTS ABOUT THE CONTENT WITHIN THE GOODS OR SERVICES, THE SPECIFIC FUNCTION OF THE GOODS OR SERVICES, OR THEIR RELIABILITY, AVAILABILITY, OR ABILITY TO MEET YOUR NEEDS. WE PROVIDE THE GOODS AND SERVICES "AS IS".
SOME JURISDICTIONS PROVIDE FOR CERTAIN WARRANTIES, LIKE THE IMPLIED WARRANTY OF MERCHANTABILITY, FITNESS FOR A PARTICULAR PURPOSE AND NON-INFRINGEMENT. TO THE EXTENT PERMITTED BY LAW, WE EXCLUDE ALL WARRANTIES.
Liability For Our Products And Services
WHEN PERMITTED BY LAW, PROVIDER, AND PROVIDER'S SUPPLIERS AND DISTRIBUTORS, WILL NOT BE RESPONSIBLE FOR LOST PROFITS, REVENUES, OR DATA, FINANCIAL LOSSES OR INDIRECT, SPECIAL, CONSEQUENTIAL, EXEMPLARY, OR PUNITIVE DAMAGES.
TO THE EXTENT PERMITTED BY LAW, THE TOTAL LIABILITY OF PROVIDER, AND ITS SUPPLIERS AND DISTRIBUTORS, FOR ANY CLAIM UNDER THESE TERMS, INCLUDING FOR ANY IMPLIED WARRANTIES, IS LIMITED TO THE AMOUNT YOU PAID PROVIDER TO USE PROVIDER'S GOODS AND/OR SERVICES.
IN ALL CASES, PROVIDER, AND ITS SUPPLIERS AND DISTRIBUTORS, WILL NOT BE LIABLE FOR ANY LOSS OR DAMAGE THAT IS NOT REASONABLY FORESEEABLE.
Miscellaneous
Updates to TOS. The TOS may be updated from time to time, but never retroactively. We will post notice of modifications to the TOS on this page, and they will become effective no sooner than fourteen days after they are posted. However, changes addressing new functionality, or to address changes in the law, or for other urgent legal reasons may be made effectively immediately.
Other Guidelines Or Terms. If there is a conflict between this TOS and those for a specific Provider service, the terms for the specific service will prevail.
No Third Party Beneficiaries. These terms control the relationship between Provider and you. They do not create any third party beneficiary rights.
No Waiver. If you do not comply with these terms, and Provider does not take action right away, this does not mean Provider is giving up or waiving any rights, such as the right to take action in the future.
Severability. If a particular term in the TOS is not legally enforceable, it will not affect the other terms.